Upcoming Eagles' Basketball Games: Friday 12/18 vs Navarro at Navarro: JV 5 pm; 9th 6:30 pm; Varsity 7:30 pm Monday 12/21 vs Jourdanton at Luling: 9th 11 am; JV 12:15 pm, Varsity 1:30 pm Tuesday 12/22 vs Randolph at Randolph: JV 10 am; Varsity 11:30 am

Luling Primary students submitted their very best art for the district Christmas card, and Harper Anzaldua's picture was chosen! Harper received a basket full of art supplies as a thank you for her amazing penguin and lights! Great job, Harper!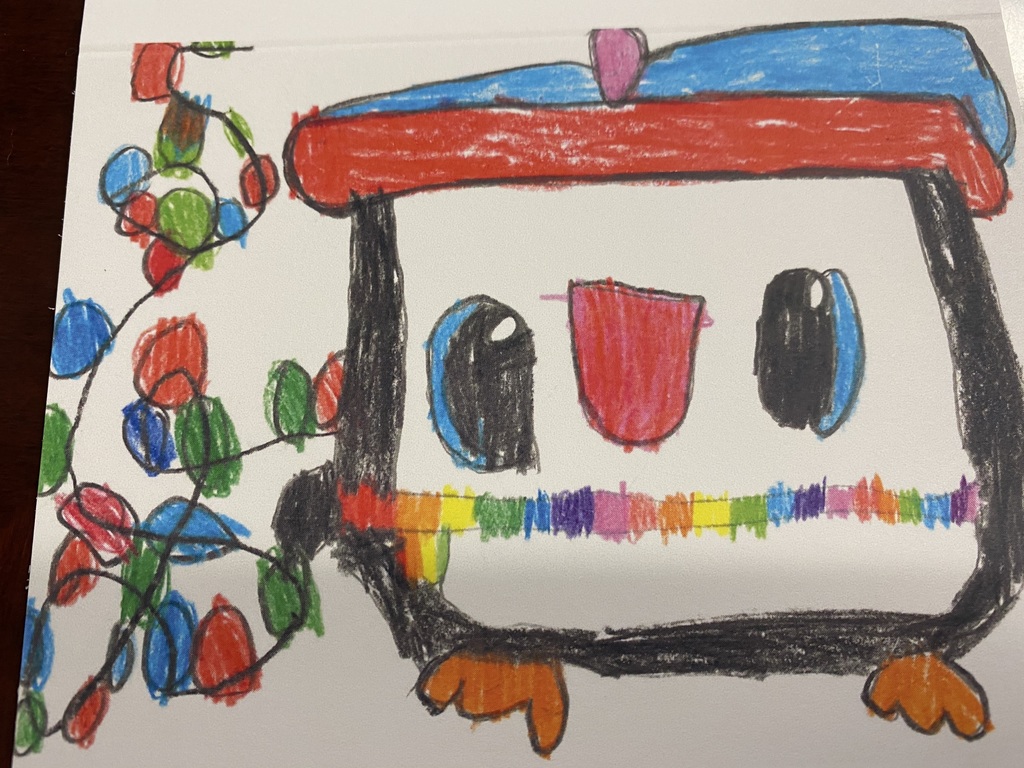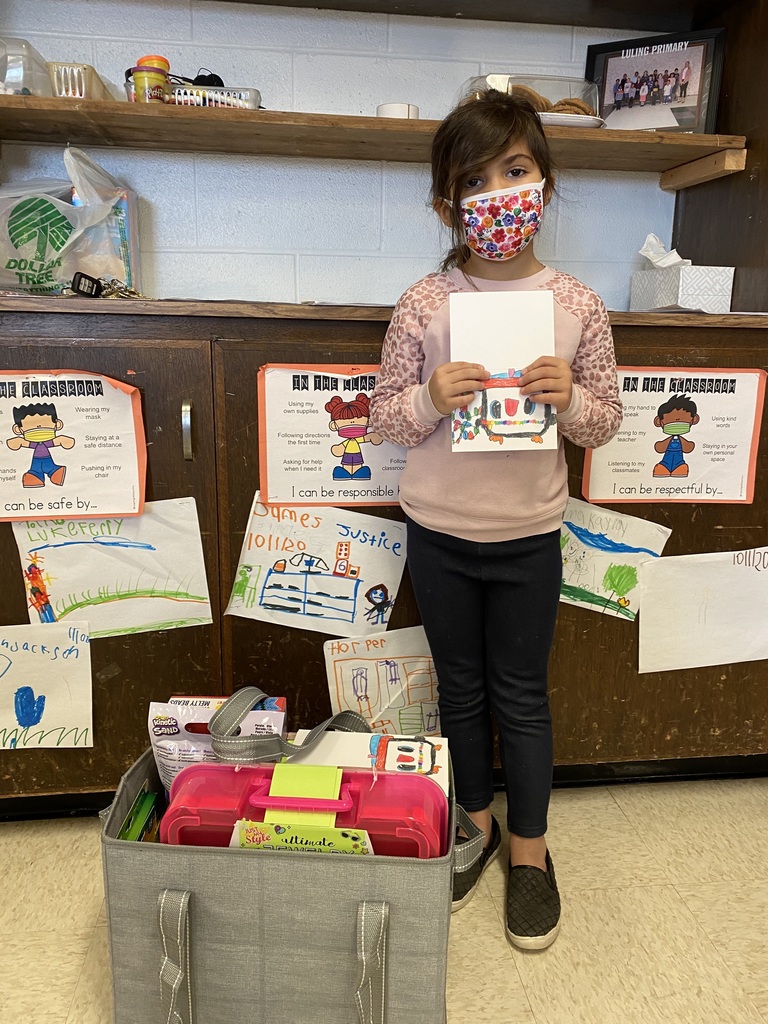 The Thursday night, 12/17, Eagles Boys' Basketball games vs Blanco have been canceled.

Luling ISD Schools Receive a Clean and Safe Certification! Please see the attached letter from Superintendent Warren.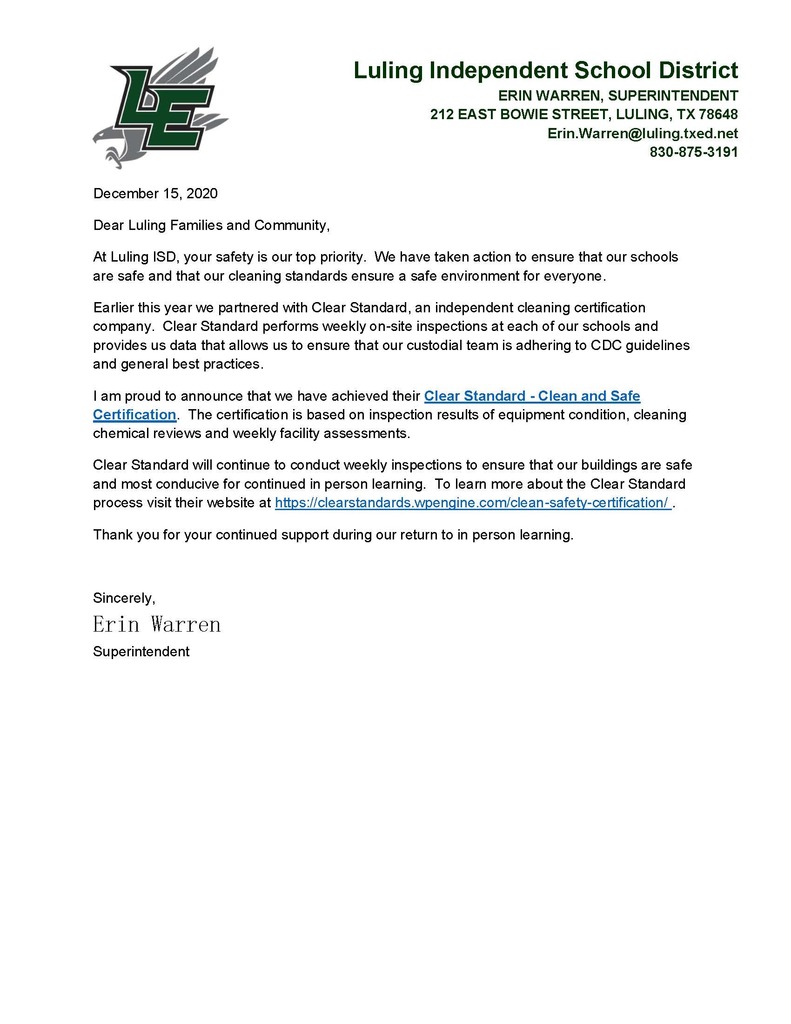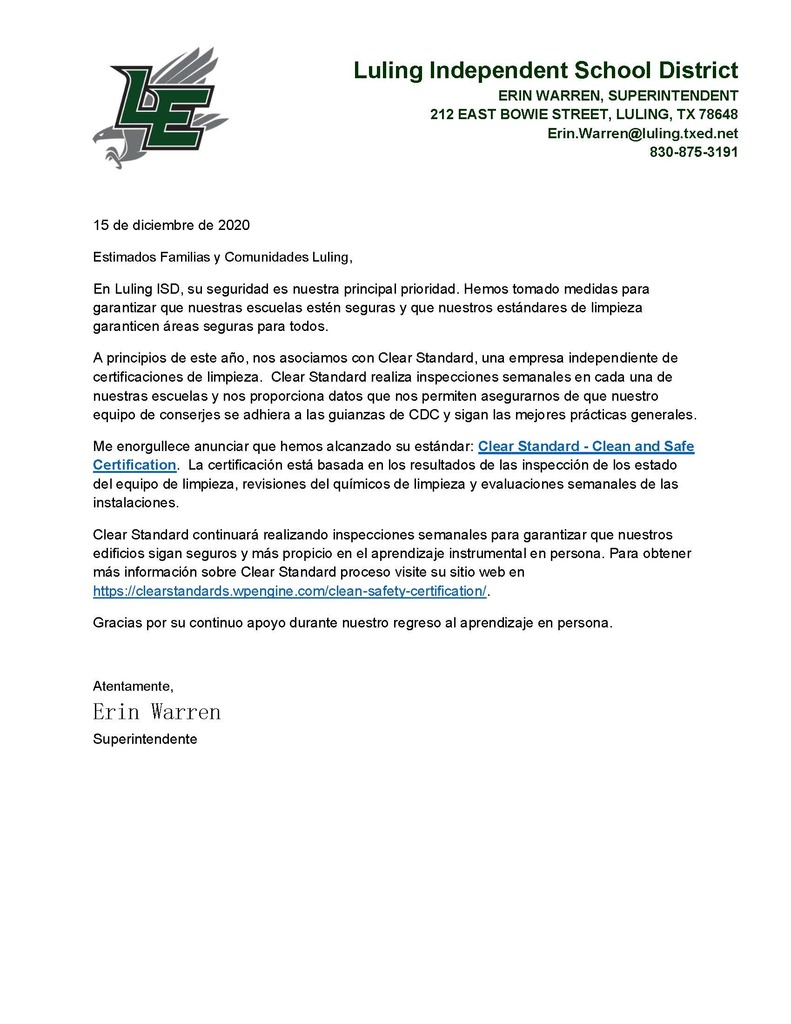 ACE Parents, Luling ISD will not conduct the after school ACE program at Gerdes, Shanklin, or Primary this Friday, December 18th. All parents should have been notified by this time, but if you were not, or if you have any questions or concerns, please contact your child's campus or site coordinator directly.

The Eagles Boys' Basketball team will play Canyon Lake on Tuesday, 12/15, in Luling. Games will be 5:00 for 9th, 6:15 for JV, and 7:30 for Varsity. The previously scheduled Eagles basketball games against Blanco on Thursday, 12/17, are now TENTATIVE. Please continue to watch for updates to the games against Blanco.

The Luling Eagles Boys' Basketball Games vs Blanco on Tuesday 12/15 have been moved to Thursday 12/17 and will now be played in Luling. Times are: 9th - 5:00 pm. JV - 6:15 p.m, Varsity - 7:30 pm. Come out and support our awesome Eagles basketball teams!
Congratulations to the following students for making the All District Team for Football!!! 2nd Team Offense: Dario Munoz, Senior (RB) Kiylyn Black, Sophomore (OL) Honorable Mention Offense: Jacob Goff, Senior (QB) Rafael Santamaria, Junior (OL) Honorable Mention Defense: Ashton Anderson, Senior (DB) Tanner Tucker, Sophomore (OLB) Aiden Sanchez-Gonzalez, Junior (DL)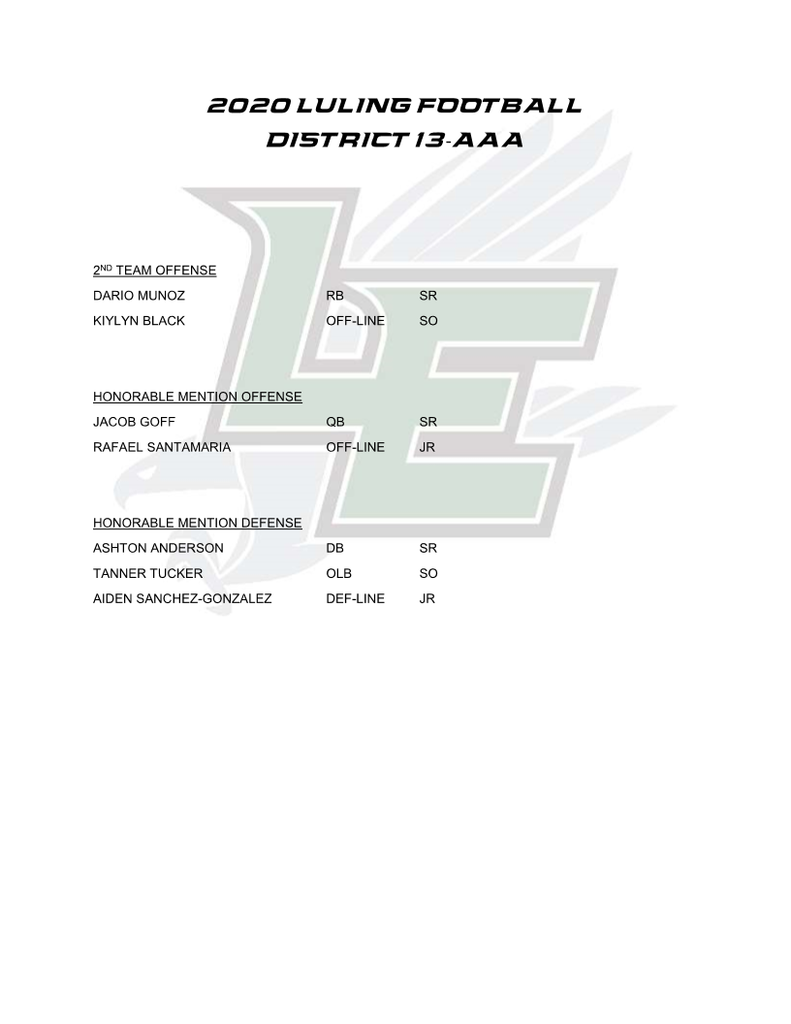 Important information for the HS Girls Basketball at Marion on 12/15/2020: Please see the attached information for ticket sales and attendance guidelines for Marion ISD Athletic Events.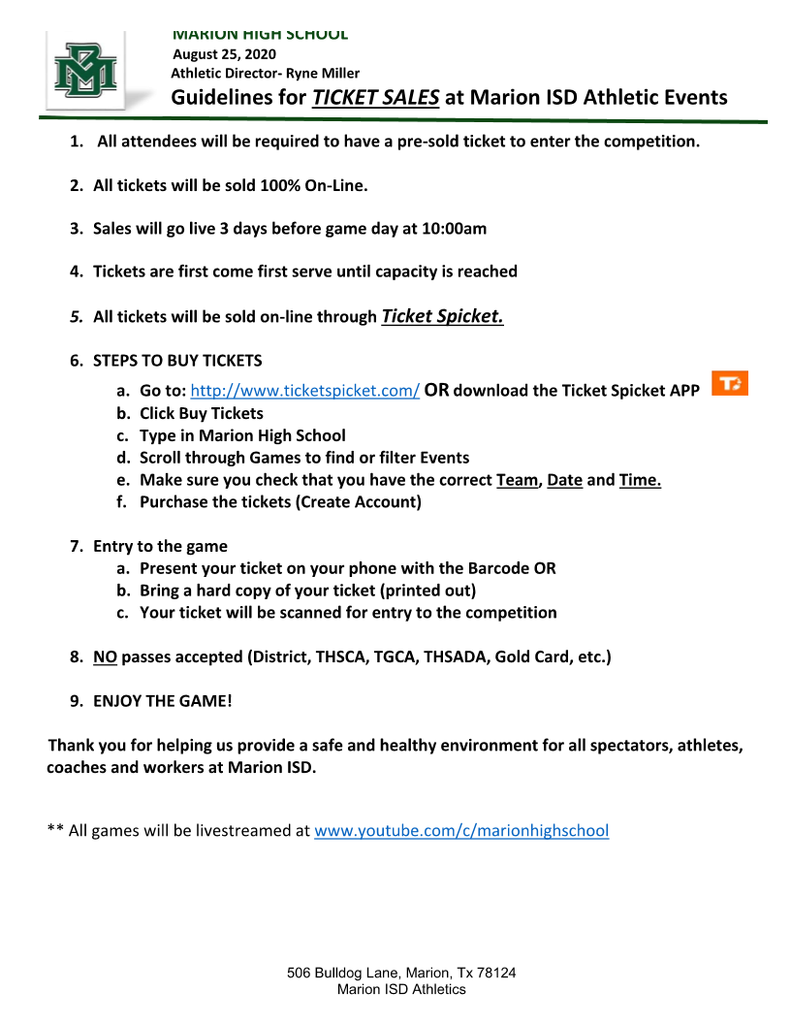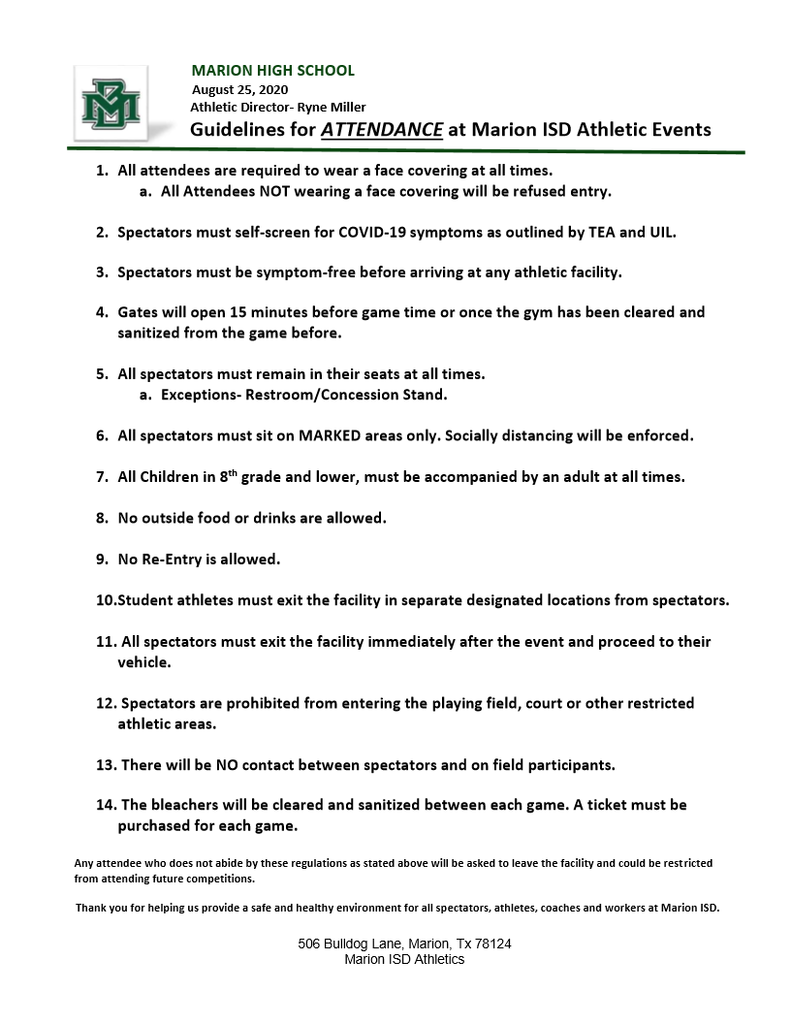 As part of the No Place for Hate initiative, Gerdes Junior High students are challenging the negative messages underlying biases, stereotypes, and prejudices by focusing on positive messages. Using positive thinking supports mental health, can strengthen relationships, and can help foster an inclusive school environment. #NoPlaceForHate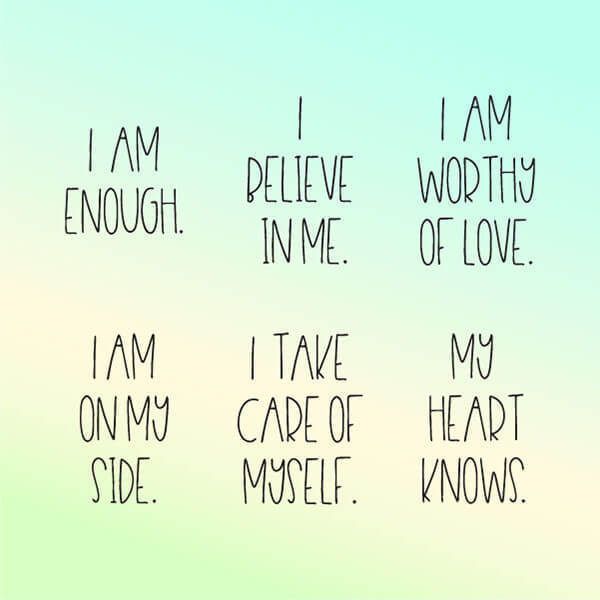 Congratulations to the following students for making the THSCA All State for Football! Caitlin Smith (Trainer) - 2nd Team, Ashton Anderson - Honorable Mention, James Damon - Honorable Mention, RJ Smith - Honorable Mention.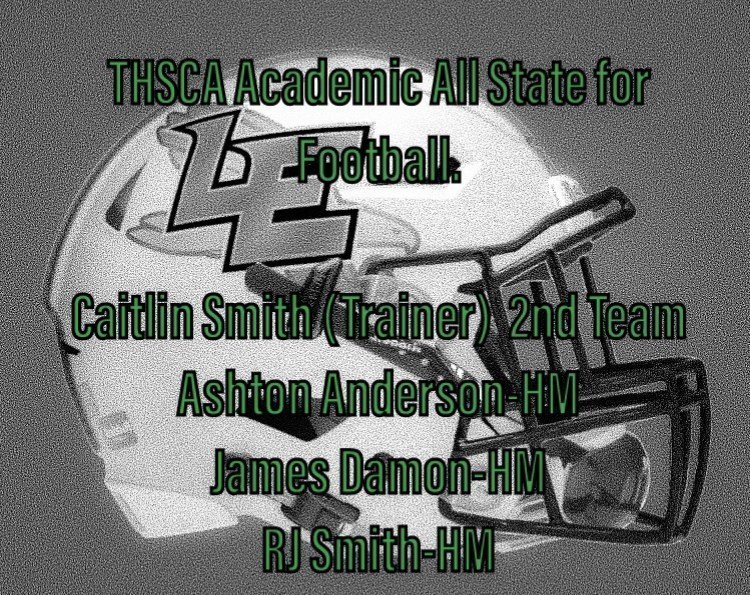 Our beautiful tree in front of Shanklin is actually two trees, 65+ years old, that have grown together over the years! Expert arborist, Lee Rust, met with district staff and general contractors today to ensure our tree stays healthy during construction. Thank you, Mr. Rust!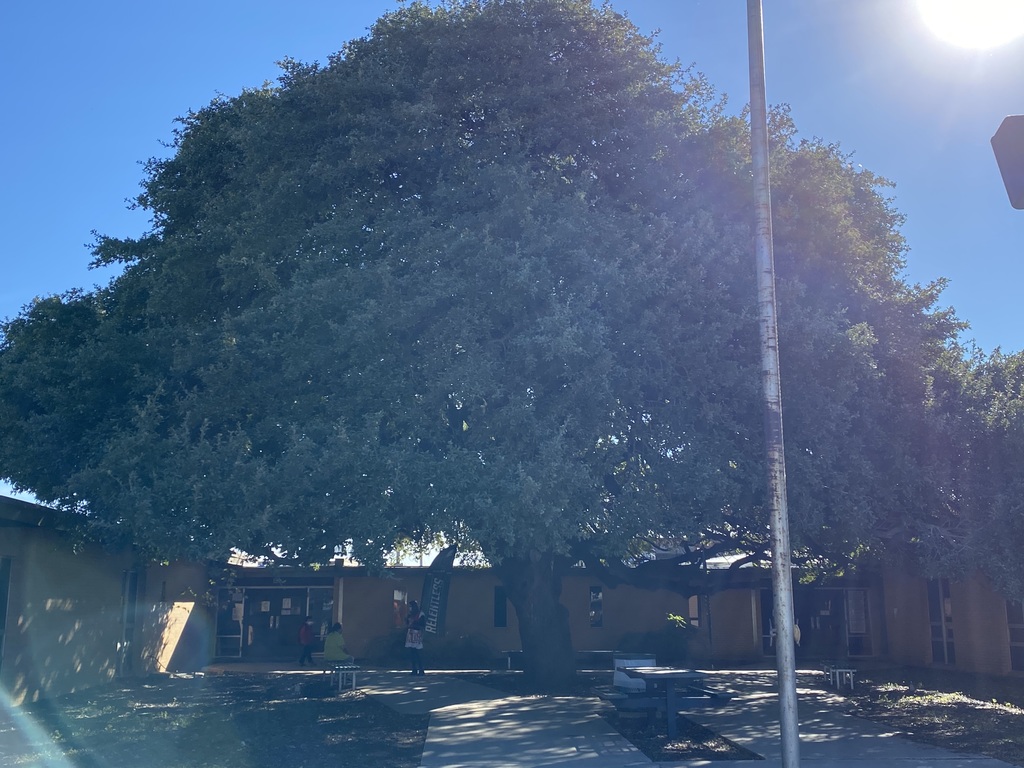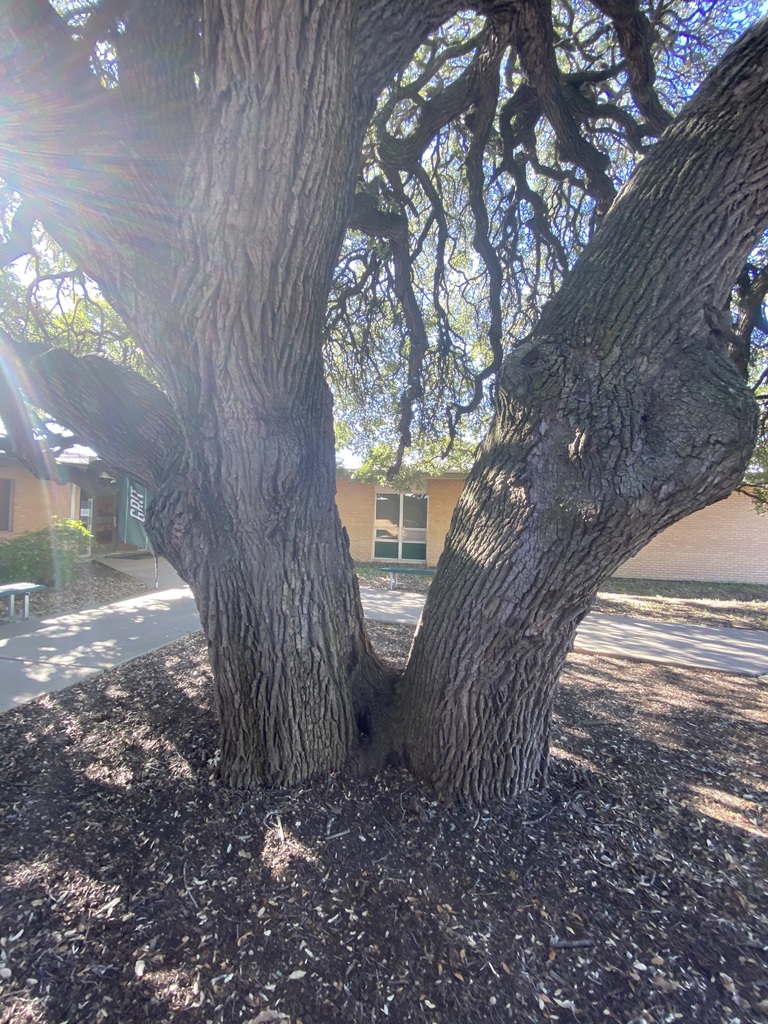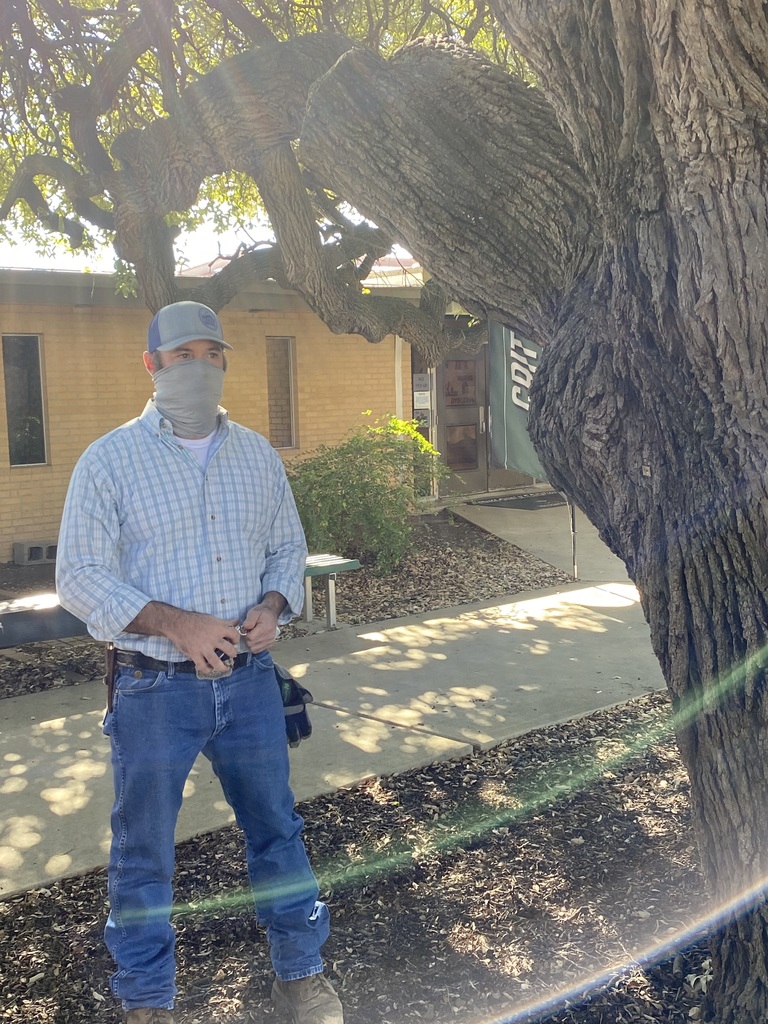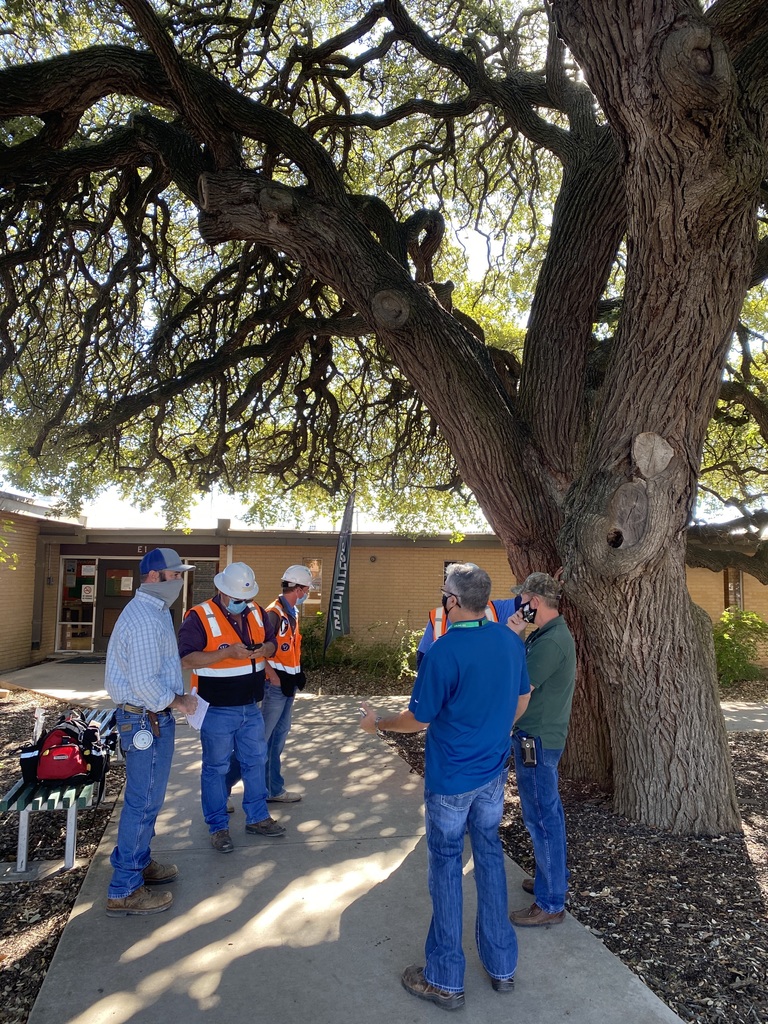 Tickets for the HS Girls Basketball in Lexington on Friday, December 11th are available by Pre-Sale ONLY (no tickets sold at the gate). Tickets can be purchased at the HS Office. See the attached letter from Lexington ISD regarding ticket sale procedures for visiting teams.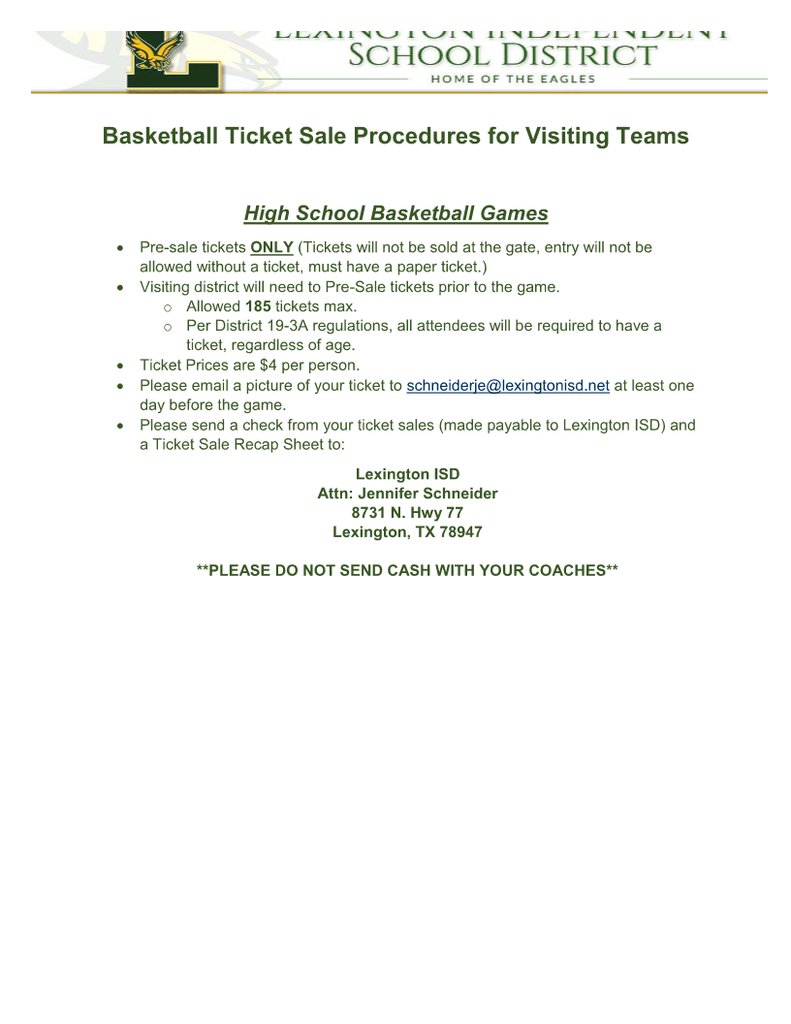 All basketball games will be played in the HS gym on Tuesday, December 8th. Lady Eagles vs Del Rio at 5:00 p.m., JV Eagles vs Karnes City at 6:15 p.m., and Varsity Eagles vs Karnes City at 7:30 p.m. Ticket links are available on the LISD District Athletics Button.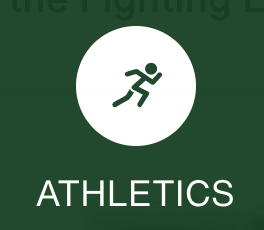 If you haven't downloaded our App yet, you need to! Did you know that you can access athletic schedules on the Luling ISD App? If you select Luling ISD on the school building icon in the upper right corner on the app, you can get each sport schedule by selecting Athletics. If you select Gerdes or Luling High School on the school building icon, you then can select Athletics and the "pages"icon in the upper right to select your sport. This will allow you to see the date, time, and where the game will be. If you click on the green calendar button in the lower left corner, it will add it to your phone calendar (we LOVE this feature)! Finally, you can also access an athletic schedule on your campus website under Documents and Athletics.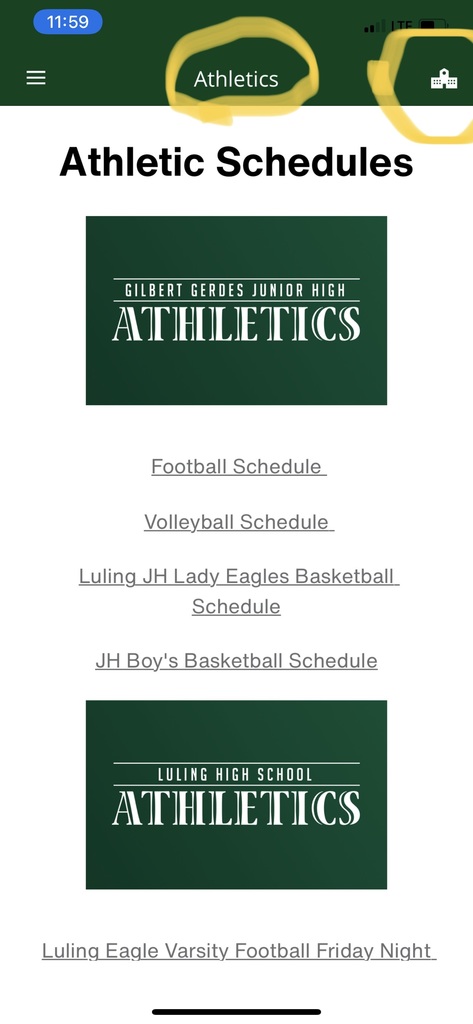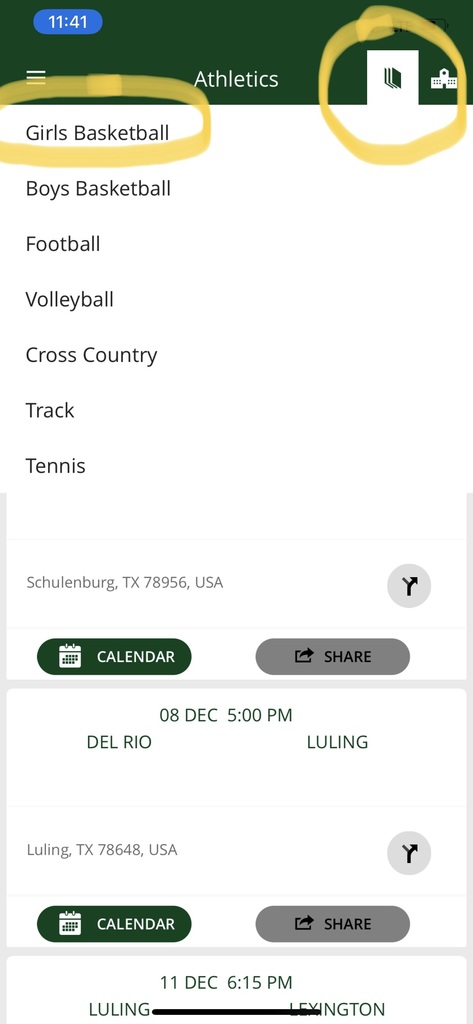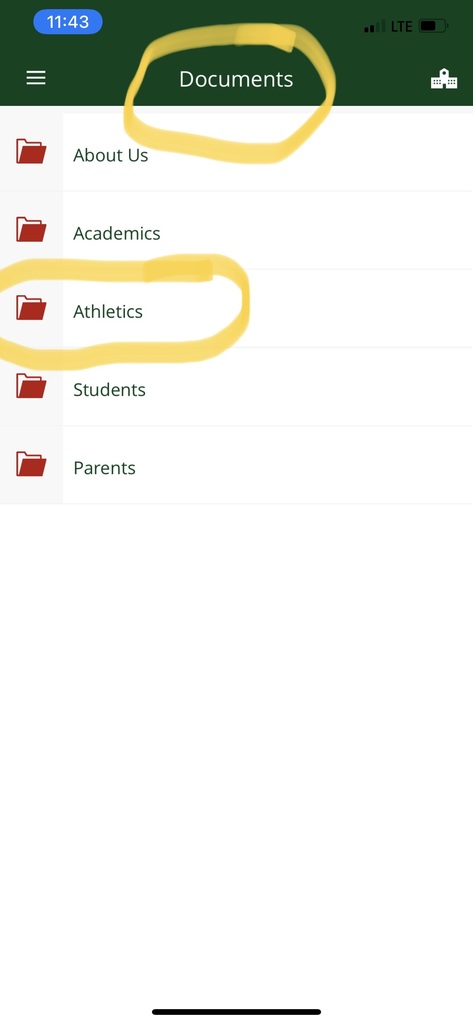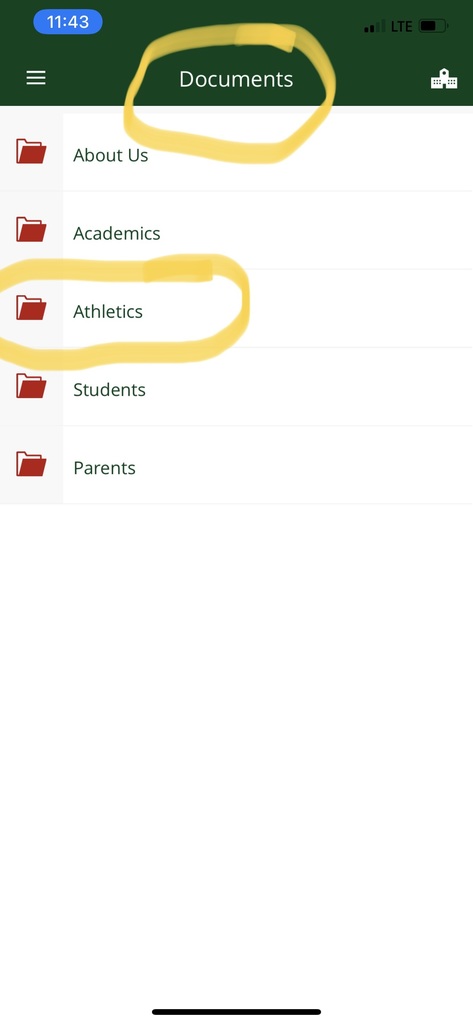 As part of the Gerdes Junior High No Place for Hate initiative, students are learning the definitions of biases, stereotypes, prejudices, and discrimination in order to examine the relationships between these concepts. Misinformation can cause biased thinking which has the potential to lead to discriminatory actions. Raising awareness is one of the best ways to prevent injustices. #NoPlaceforHate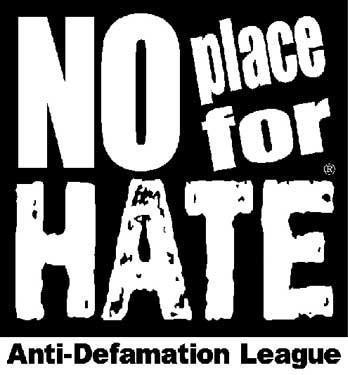 HS Boys Basketball Update: There will only be JV/Varsity games this Friday, December 4th vs Navarro and Saturday, December 5th vs Dilley. December 4th @ 5:00 pm/6:15 pm December 5th @ 1:00 pm/2:15 pm Games are in Luling.

7th grade students in Ms. Berg's class are working in pairs (virtually and in person!) to sort statements as Factual, Commonplace Assertions, and Opinions.