Luling Learns 2020-First Day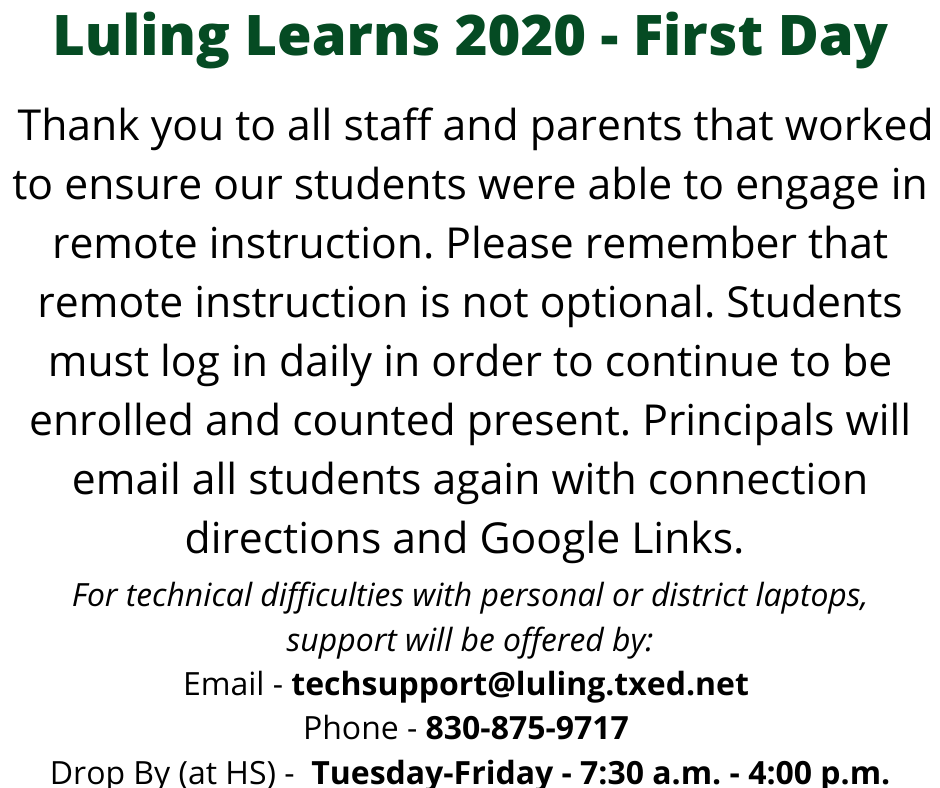 Did your child receive free or reduced-price school meals during the 2019-2020 school year? If so, your family may be eligible for this one-time food benefit. Visit hhs.texas.gov/pebt to learn more about P-EBT. For questions regarding eligibility or if you need help applying, contact the P-EBT Call Center at 833-613-6220. The deadline has been extended until August 21st.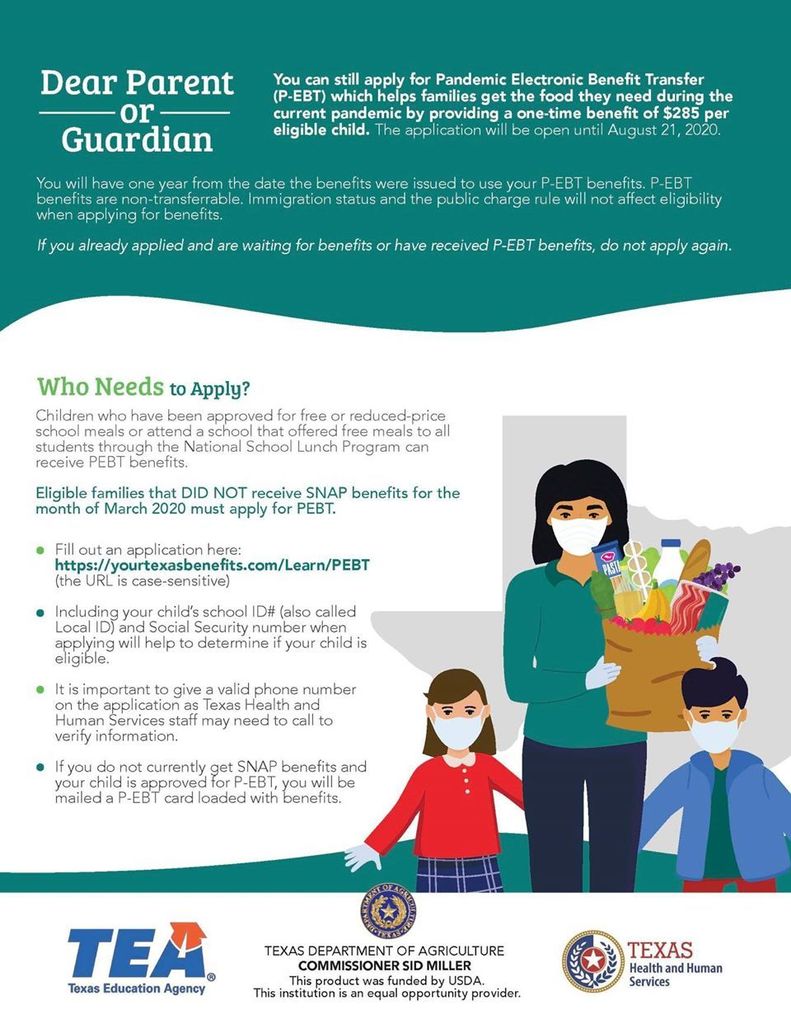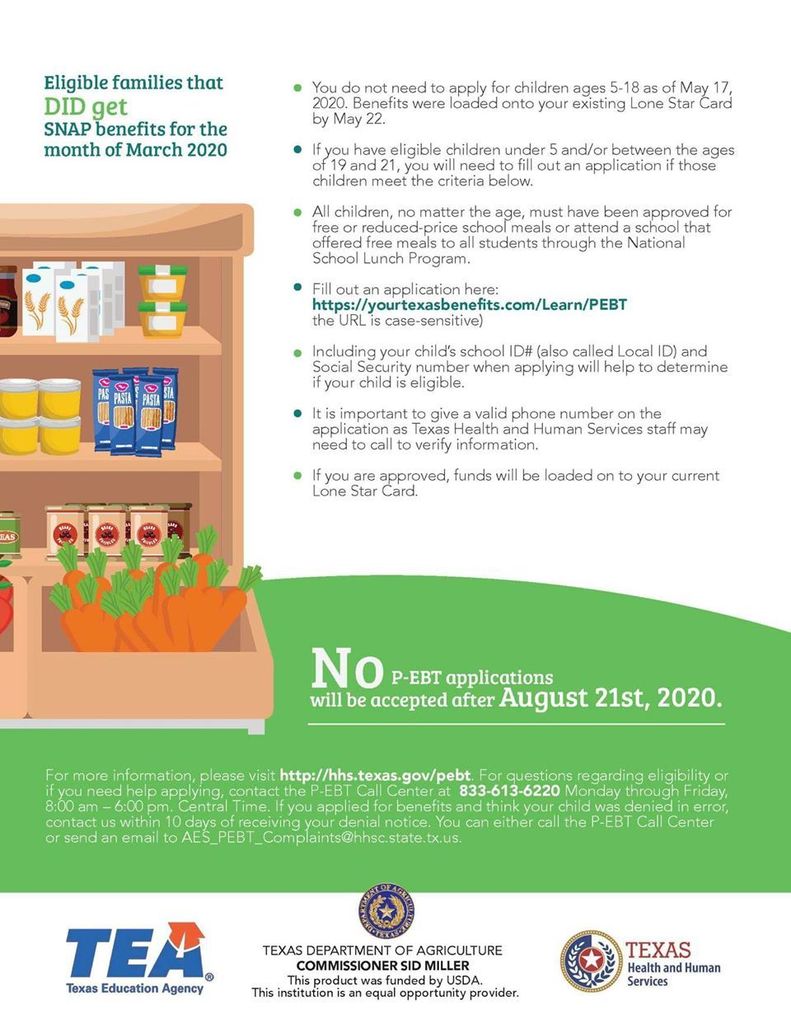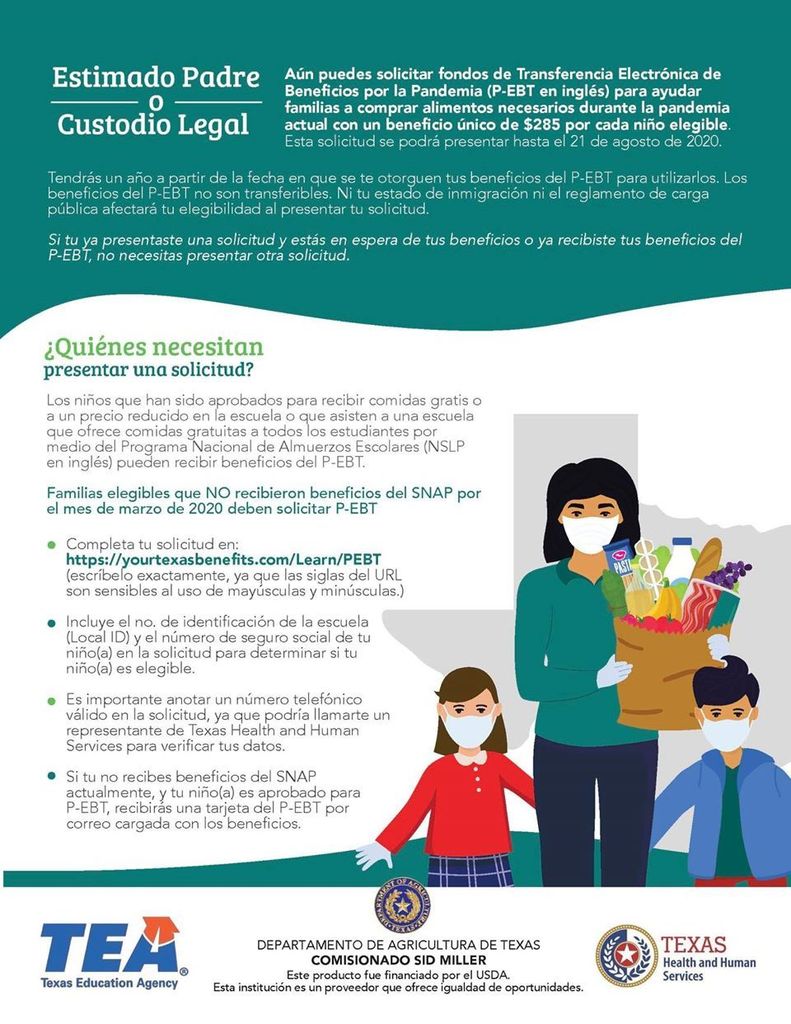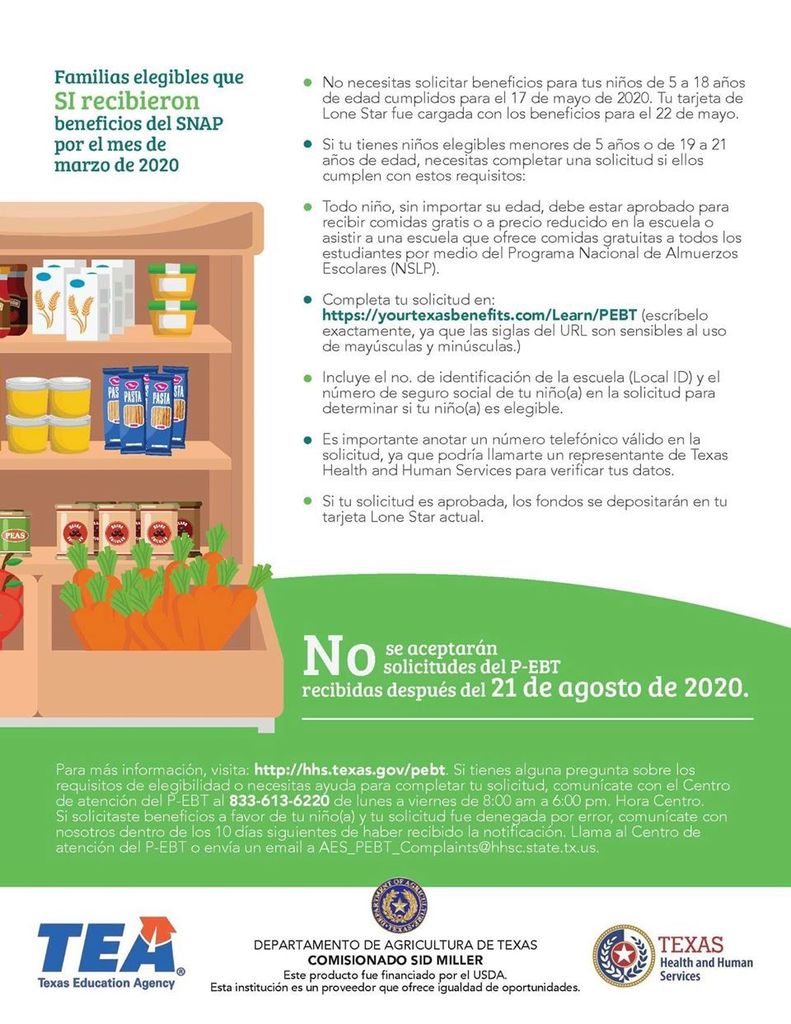 You can now log into Ascender and see your child's teacher and schedule. If you haven't registered your child online, please do so today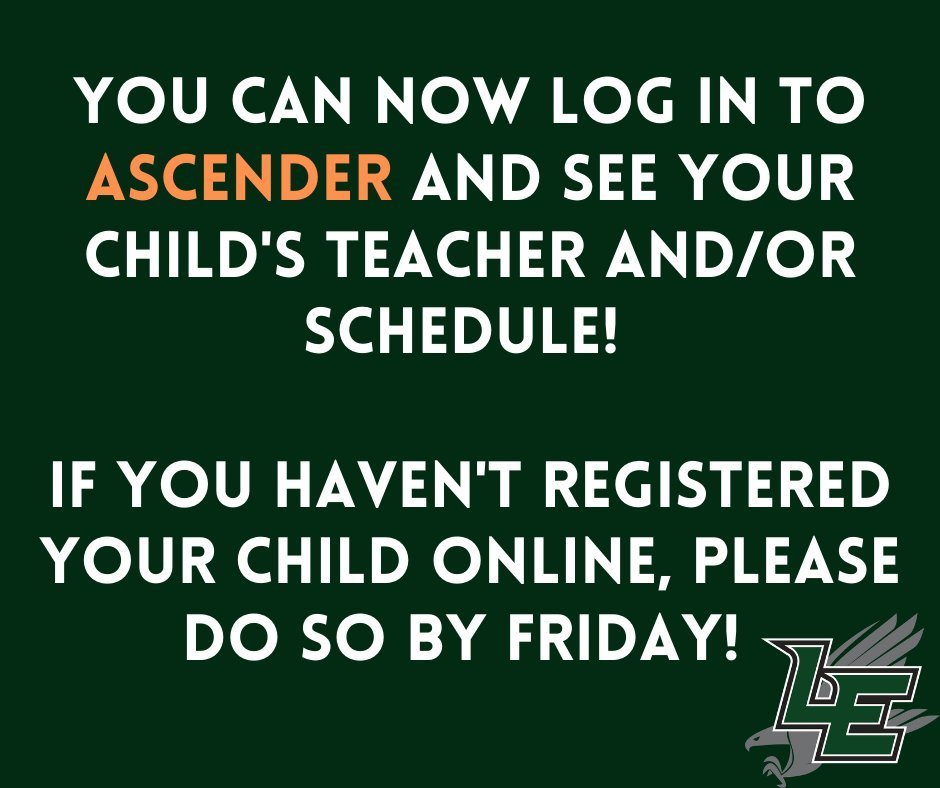 Luling ISD is fortunate to have wonderful community partners who go the extra mile for the students in our district! Jamie Alex presented Superintendent Warren with a $2,500 check from St. David's which will assist the district in providing the necessary supplies and resources for all students to have a great start to the school year. Thank you Ms. Alex and St. David's for making a tremendous difference!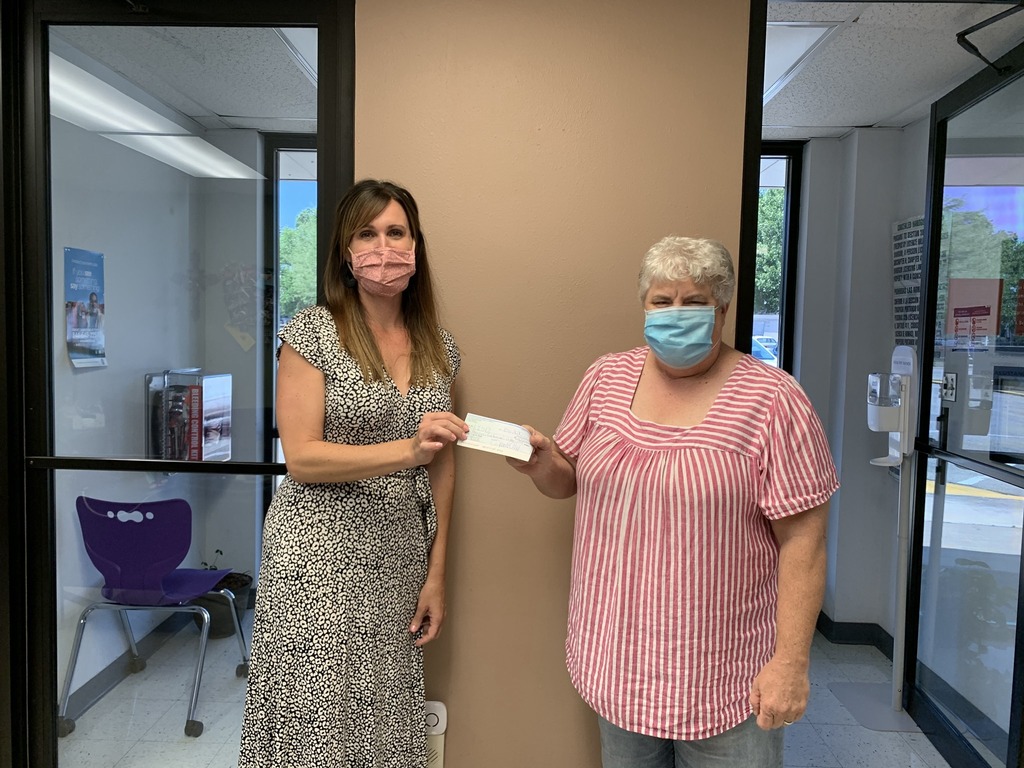 Luling ISD continues to receive phenomenal support from the community! Today Bill Knobles, Jimmie Cheatham, and Rick Carter presented Superintendent Warren with two checks totaling $3,100 from the Luling Lions Club. Their generous donation is earmarked to provide the necessary resources and supplies needed by our students. Luling ISD appreciates the generosity of all those who contributed towards this impressive donation!