2021-22 Student Registration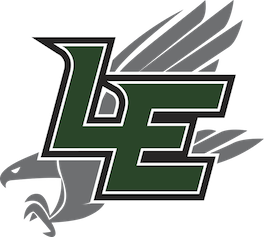 LULING ISD WILL USE ONLINE REGISTRATION FOR ALL RETURNING AND NEW-TO-DISTRICT STUDENTS FOR THE 2020-2021 SCHOOL YEAR!
Registration opens July 15.
**Every parent/guardian will need a Parent Portal ID to complete online registration. If you do not have one, or do not remember your ID, you must email your name, your child's/children's name, your child's/children's date of birth, and your child's/children's campus to Registration@luling.txed.net. You will be sent your child's/children's unique Parent Portal ID.
Please review the information below for helpful tips.
**The email you use to create your Ascender account MUST match the email we have on file for you. This is the most common issue for not being able to access your child's information.
Scroll down to the Ascender Parent Portal Guide below to obtain step-by-step instructions on creating an account and how to use Parent Portal.
NEW-TO-DISTRICTS STUDENTS
Student is new to the district or the student has left the district for a period of time and is returning to Luling ISD.
Please create a new account in the Ascender Parent Portal and begin the registration process.
Required Documents for New-to-District Students
Scan or take a picture of documents before beginning the registration process so they can be attached to the application. Please make sure the photo/scan appears clear and easy to read.
1) Proof of residency (mortgage statement, lease agreement, current utility bill)
2) Driver License
3) Birth certificate
4) Immunization record
5) Social security card
After you have completed all of the necessary forms in step 5, click the 'Enroll Student' button.
Please click the radio button just above each numbered step to check your registration information for accuracy before submitting.
After you have completed this portion of the registration process, you will be contacted by the campus notifying you of the acceptance of your registration. After acceptance, you will then need to complete the following 4 forms in the Student Data Maintenance folder in your Ascender Parent Portal account:
Luling Transportation Form
Student Free or Reduced Lunch Form
Acceptable Use Policy
Luling Learning Platform
RETURNING STUDENTS
Students who were enrolled on the last day of school of the previous school year are considered returning students.
Log in to Ascender Parent Portal. You will need to create an account if you have not done so already.
Click 'Link an Enrolled Student'.
The pop-up screen will ask for your parent portal ID. To obtain your parent portal ID, email the following information to Registration@luling.txed.net :
Parent/guardian full name
Parent/guardian phone
Student full name
Student date of birth
Campus the Student Will Attend
Next, click the green 'Registration' button and complete all of the forms.